EUSD Employment Opportunities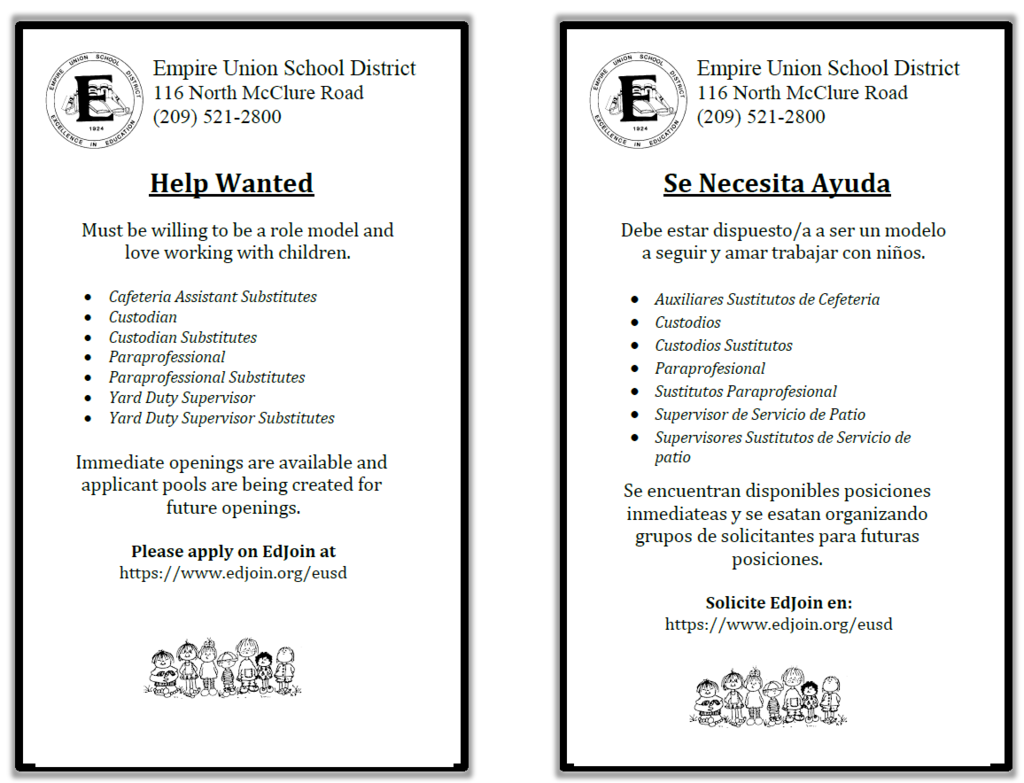 EUSD's Free Summer Meal Program Begins on Thursday, June 2nd. Please see the 'Summer Meal' News Feed for more information.

EUSD is very proud of everything we have accomplished as a school community this year.  Enjoy a well-deserved summer break, and we're looking forward to a wonderful 2022-2023 school year.