Congratulations to Glick Middle School for being Recognized and Awarded as a 'California School to Watch'!!!

The Federal Government is providing four free at-home COVID-19 rapid antigen tests per household. These free tests can be ordered through the following web site: covidtests.gov

Hello EUSD, Free COVID-19 Test Kits for students are being distributed on January 10, 2022 from your school site.  If parents are unavailable to pick up the Free COVID Test Kit for students on January 10, please contact your school directly to arrange a time to pick up your students' Free COVID Test Kit. Thank you.

Welcome Back EUSD Families … Please be sure to conduct a 'Wellness Check' for your children before school each morning. Any temperature above a 100.4 degrees Fahrenheit is defined as a fever

Reading a good book is a great way to stay nice and warm during these cold and wet winter days … Take care and please be safe

Congratulations to EUSD Classified Employees for being recognized as 'Employees Making a Difference' – Alex Ramos, Sheri Singer, Mattie King, Maria Jackson, Arturo Ramirez, and Jennifer Salazar.

EUSD is offering all students free access to a 'Digital Library' courtesy of the California Dept. of Education (CDE). This digital library provides students' access to thousands of books in English and Spanish. The CDE Digital Library can be accessed by going to
https://www.myon.com/index.html
. Students can sign in using the following account: School Name: Gift of Literacy Username: myon Password: read. This Digital Library is available from December 1, 2021 to January 31, 2022

Great News … The Department State Architects has approved EUSD's plan to build and install 'Shade Structures' to accommodate students at every EUSD school.

The Hispanic Youth Leadership Council honored the cultures and traditions of Dia de los Muertos by planning and hosting an event November 2. It was a collaboration between ELA, Spanish, and AVID classes. Students made sugar skulls, learned about the significance of the ofrenda, and went on a scavenger hunt. At the end, students enjoyed pan de muerto and Mexican hot chocolate. Our HYLC students, colleagues, and families donated resources and many hours to make this event a success. It was awesome to see students have the opportunity to collaborate, lead, and develop an appreciation for different cultures. I'm proud of the creativity, curiosity, and compassion of our young people. They give me hope.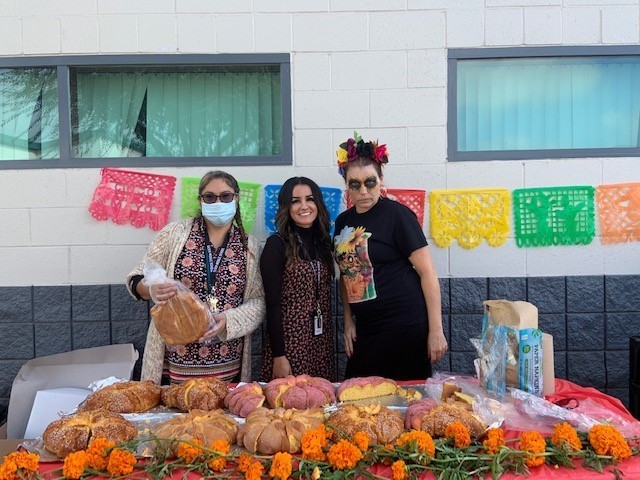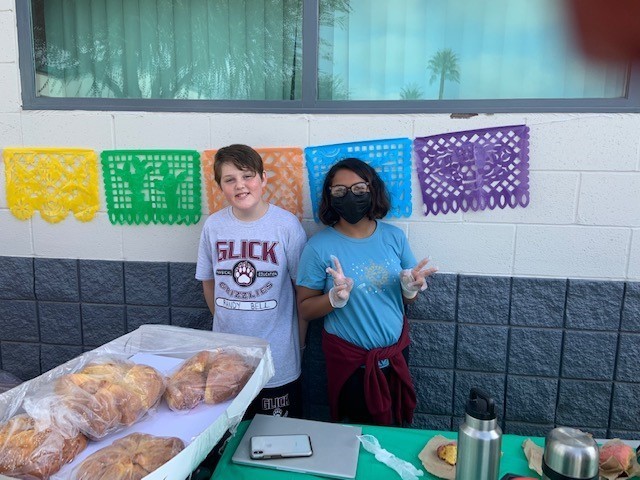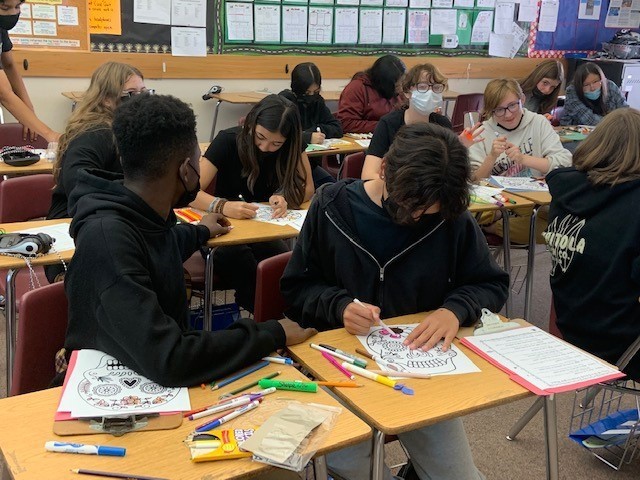 Literacy Push I would like to share a positive student experience that occurred today in a push towards improving student literacy. Today, Jamey Olney, Yulissa Tafolla, and 20 Glick students walked to the Empire Library, where they received a guided tour of the library and were issued library cards. When arriving at the Library, many students did not even know the library was there or existed. After the guided tour, students were able to walk around and check out books. The students were visibly excited to have access to checking out books. The students also received a book bag and had the choice to receive a book for free. I like to applaud the efforts of Mrs. Onley for doing her best to support the growth of her students in literacy as well as offering them the opportunity to learn more about their community and what it has to offer. Jon Valenti, M.A.Ed Assistant Principal Norman N. Glick Middle School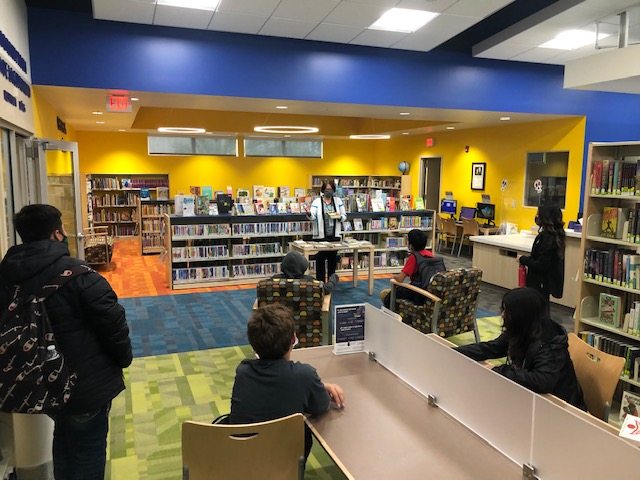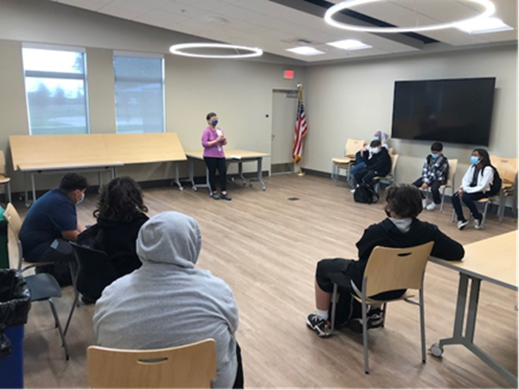 TIME CHANGE 'Fall Back' one hour on November 7th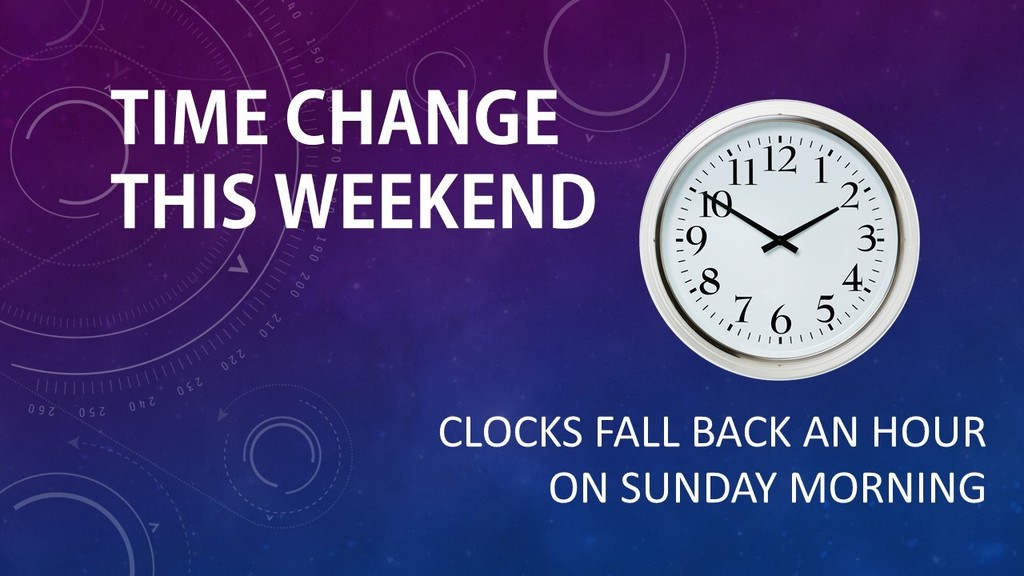 Read 180 Graduates from Glick Middle School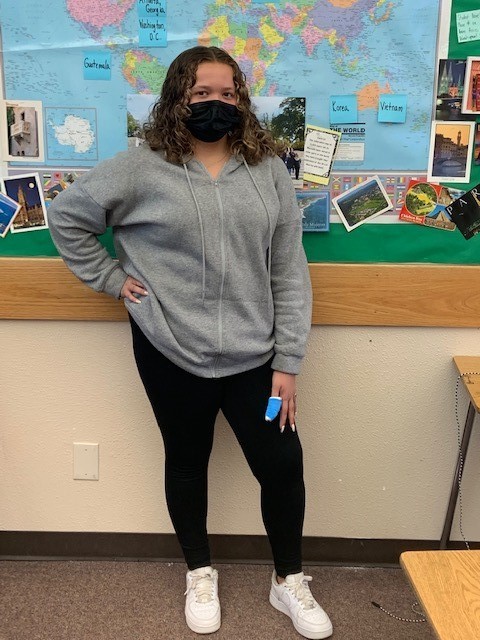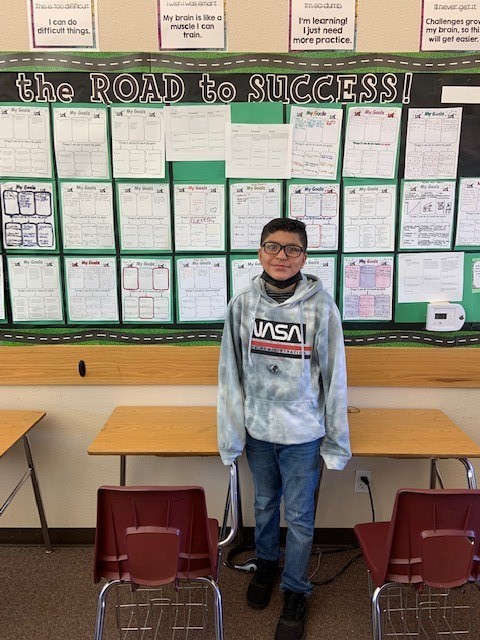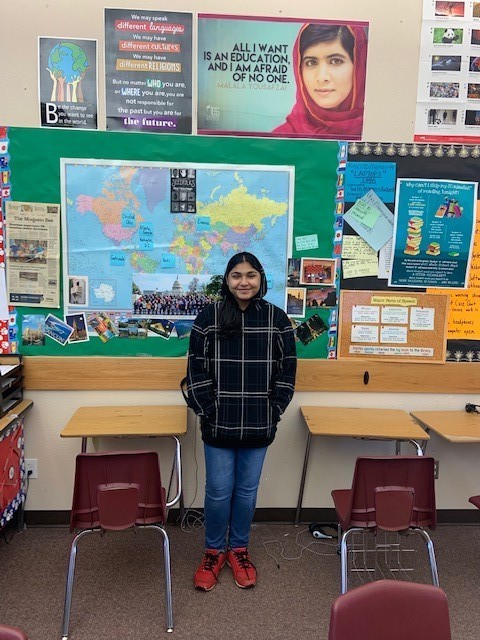 Dia de Los Muertos Event at Empire Elementary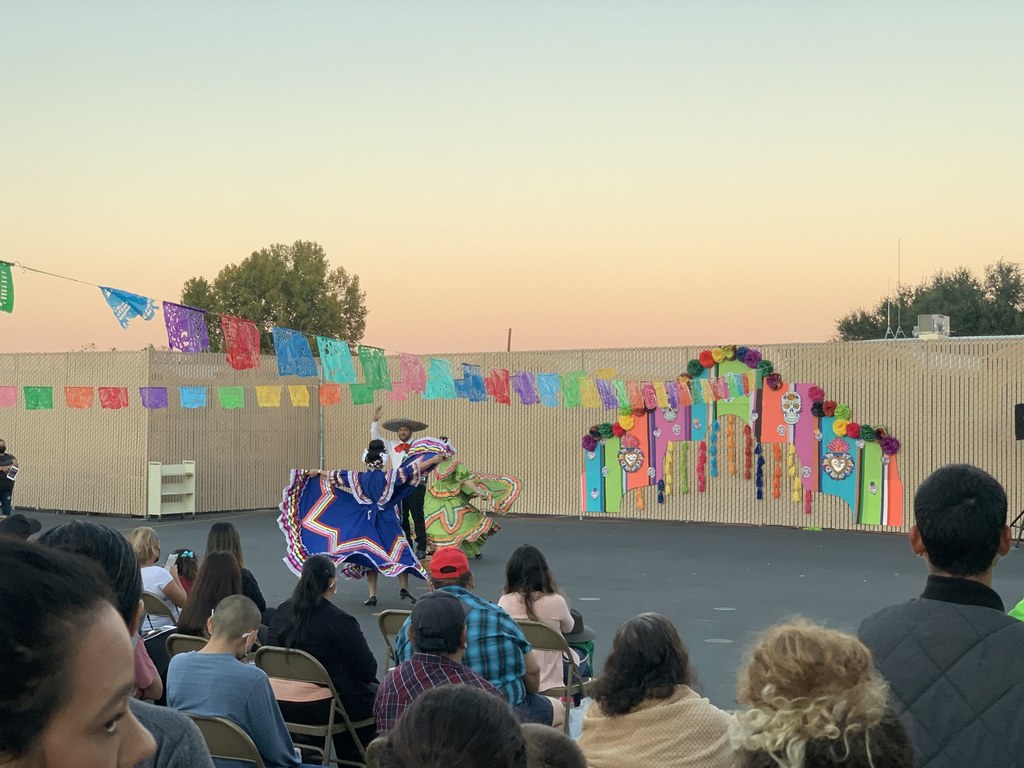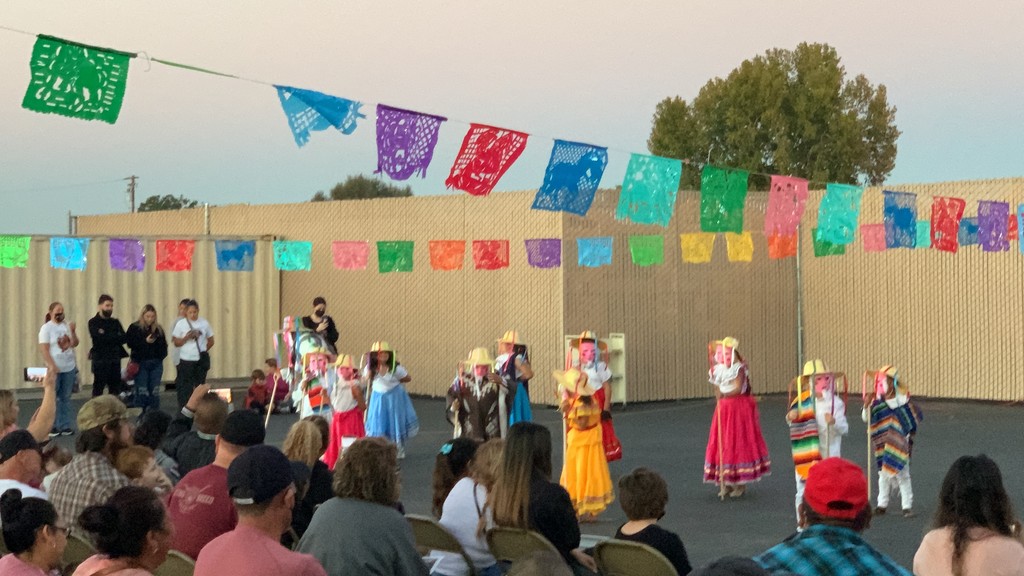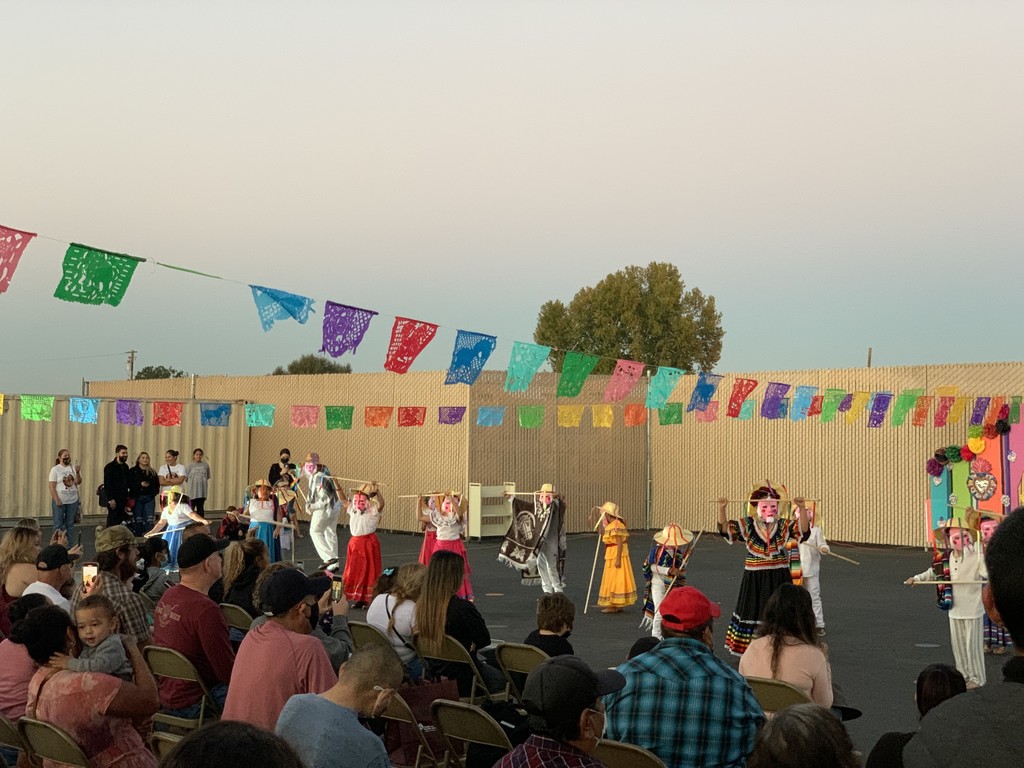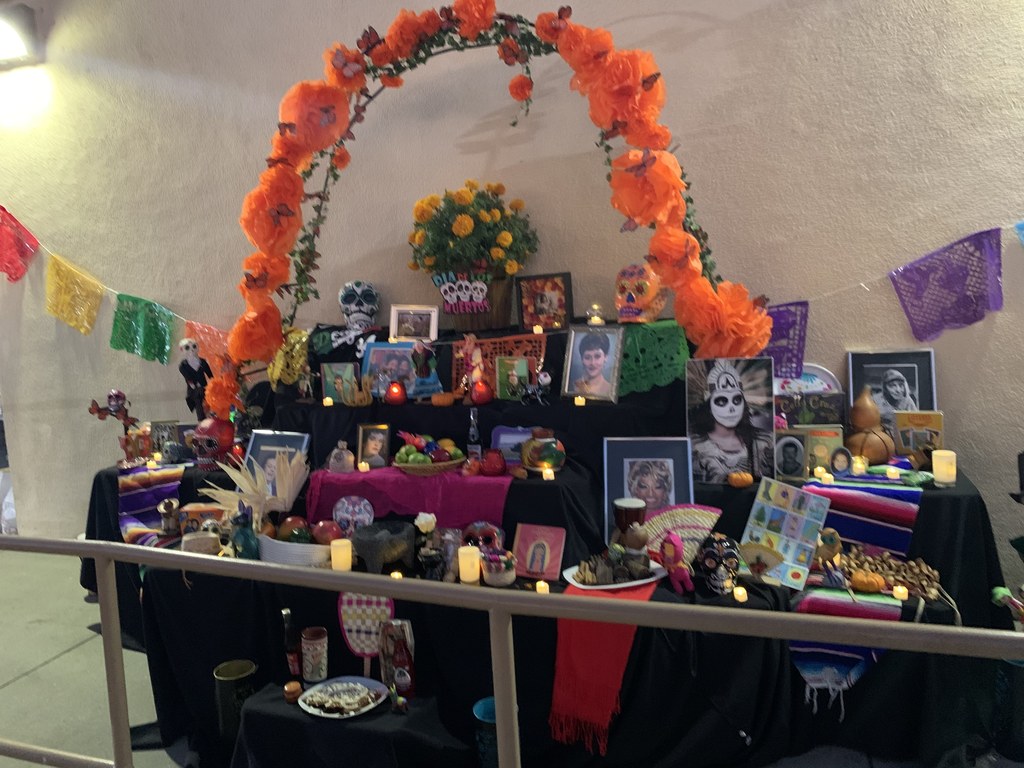 The weather's changing and our time will 'Fall Back' one hour on November 7th … Please be extra careful and cautious when walking or driving to and from school!

October is Head Start Awareness Month. Thank you Head Start Staff for providing comprehensive health, nutrition, and educational opportunities for EUSD children and families.

The week of October 18th is 'National School Bus Safety Week' … Thank you EUSD School Bus Drivers for getting students to and from school safely … YOU MATTER.

Hughes Elementary would like to thank Christy Ray from Kierson, Kellstrom and Associates and Police Activities League who donated backpacks filled with school and hygiene goodies to kick off a wonderful 2021-2022 school year. Students were nominated by their teachers to be the recipients of this recognition. These students are kind, work hard, and very deserving.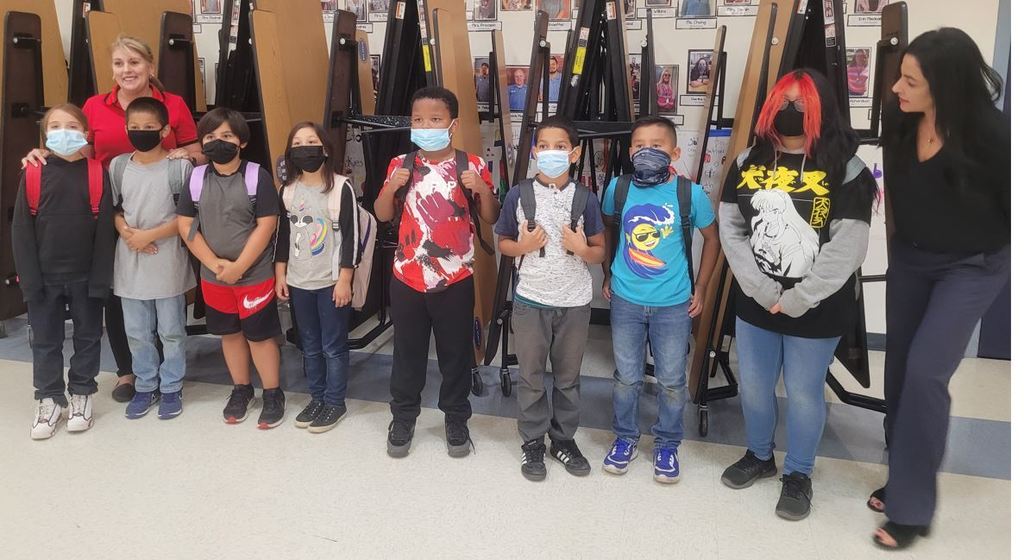 Celebrating our CEC Members. Thank you for all of your hard work at EUSD. - Human Resources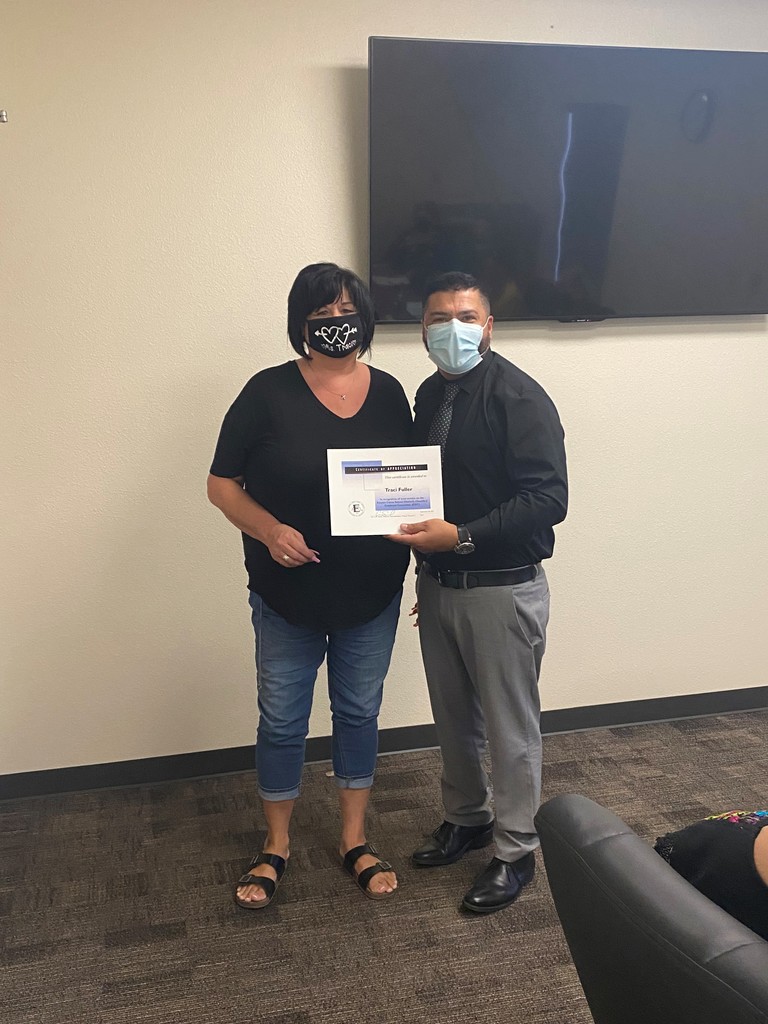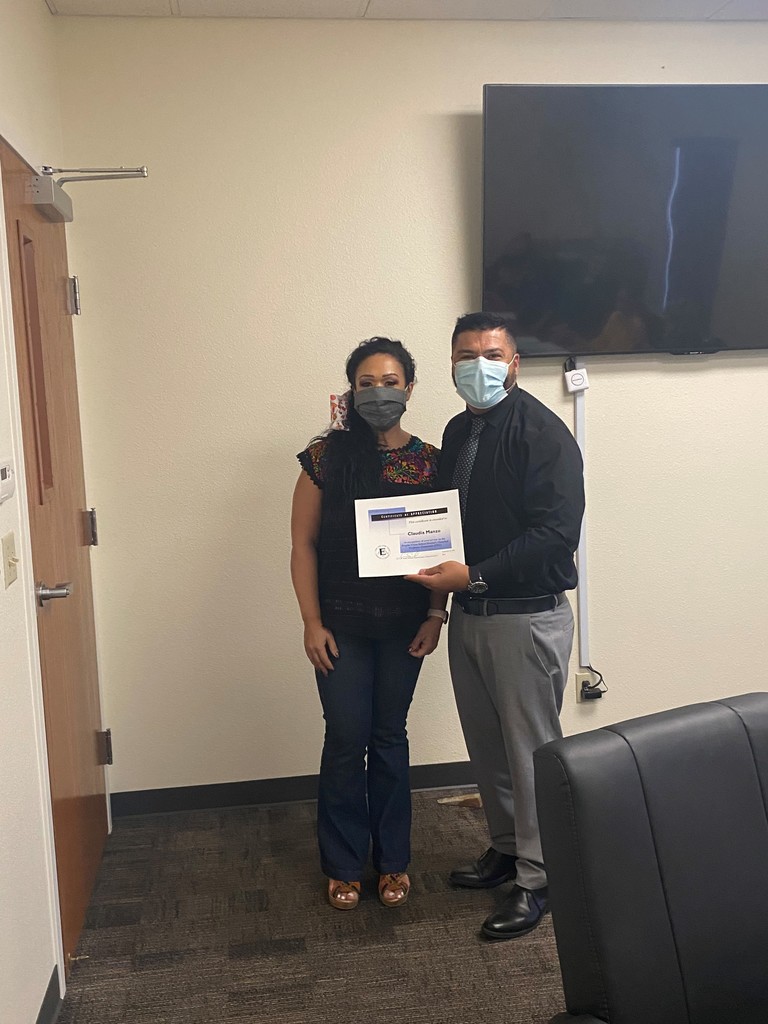 October 2-National Custodial Appreciation Day. Thank you EUSD Custodial Staff for your dedication and diligence in providing students and staff clean & well-maintained facilities.

Red Ribbon Week – October 23rd – 31st